ABOUT MAGIC HATTER BIRTHDAYS
The Company
The Magic Hatter and Hattie are a husband-and-wife team based in York, specialising in themed entertainment for birthday parties and events. Offering everything from amazing magic shows to action packed party games, balloon models, party bags, invites and thank you cards – The Complete Party Package!

The company was established to take away the stress and hassle from organising a party, and to provide magical, memorable entertainment for unforgettable birthdays and events.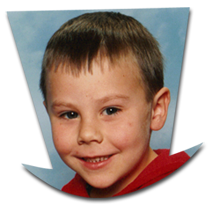 DAN WOOD (The Magic Hatter)
Dan first became interested in magic aged six, with a Paul Daniel's Magic Set (he liked it, not a lot!) In a cardboard top hat, he performed shows in his garden for friends and family. His first ever trick was the classic Cups and Balls, he is still fascinated by magic and a keen collector of vintage conjuring books, posters and props.
Dan trained at Central School of Speech and Drama in London, specialising in theatre for children. He went on to adapt several children's stories for the stage, whilst developing his skills as a performer, writer and magician. Aged 21, he became Creative Manager of Alton Towers – creating the many live shows for the theme park including Pirates of Mutiny Bay, and The Wonders of Algenon's Attic.
He has worked as an Illusion Consultant for productions including Cinderella at The Grand Opera House in York, where he has also delivered Christmas parties and The Magic Hatter's School of Wizardry – a weekly magic school for children. He regularly works as an entertainer for POD Charitable Trust, providing entertainment for children in local hospitals. A self-confessed 'big kid', he is passionate about creating high quality entertainment for children.
Favourite film – The Prestige
Favourite magician – Lance Burton
Favourite party food – Jelly and icecream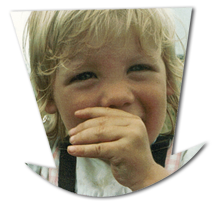 BEV WOOD (Hattie)
Bev also studied at Central School of Speech and Drama, where she met Dan. She trained as a Stage Manager, and has worked on numerous shows including musicals, plays, open-air theatre and a circus. She has also assisted with the National Youth Theatre, led creative play sessions with children for PlaySpace and worked as a volunteer teaching English in a school in Tanzania.
Bev works behind-the-scenes for Magic Hatter Birthdays running the office, and also often assists at parties and events as The Magic Hatter's assistant Hattie – in a wonderful, whimsical costume. A keen balloon modeller, Bev can often be seen twisting tubes of air into works of art. She loves magic, and is the perfect test-audience for Dan's latest tricks and routines (but has to promise the keep the methods a secret!)
Alice in Wonderland was always a favourite childhood book, and Bev is excited to be running a business themed around Lewis Carroll's classic story and characters. She is proud to be offering birthday parties and events alongside her husband.
Favourite film – Beauty and the Beast
Favourite magician – Piff the Magic Dragon
Favourite party food – Cheese and pineapple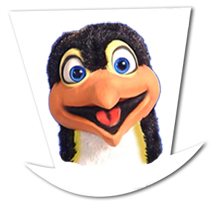 FROSTBITE THE PENGUIN
A brr-illiant addition to our festive entertainment, Frostbite has travelled all the way from the North Pole to appear in The Magic Hatter's Christmas magic shows. Friends with the elves, reindeer and of course the big man himself – Frostbite loves Christmas and everything about it. Although the UK climate is almost as cold as The North Pole, it's still a little warm for this cool character and so he travels in a portable fridge to stay chilled. Fr'eeze a jolly good fellow!
Favourite films – Happy Feet, Ice Age
Favourite magician – Father Christmas (anyone who can fly around the world in a single night must be magic!)
Favourite party food – Arctic roll